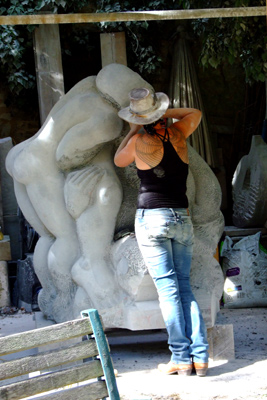 Mel working on Unity for the GMB union. Larger than life-sized and carved from Kilkenny limestone, the project took more than three years from first thoughts to completion in December 2015.
Mel Fraser's studio is 5 miles east of Cambridge and can be visited by appointment.
To discuss availability of pieces, prices, commissions or a visit to the studio, copy and paste melfraser.sculpture@gmail.com into your email programme.