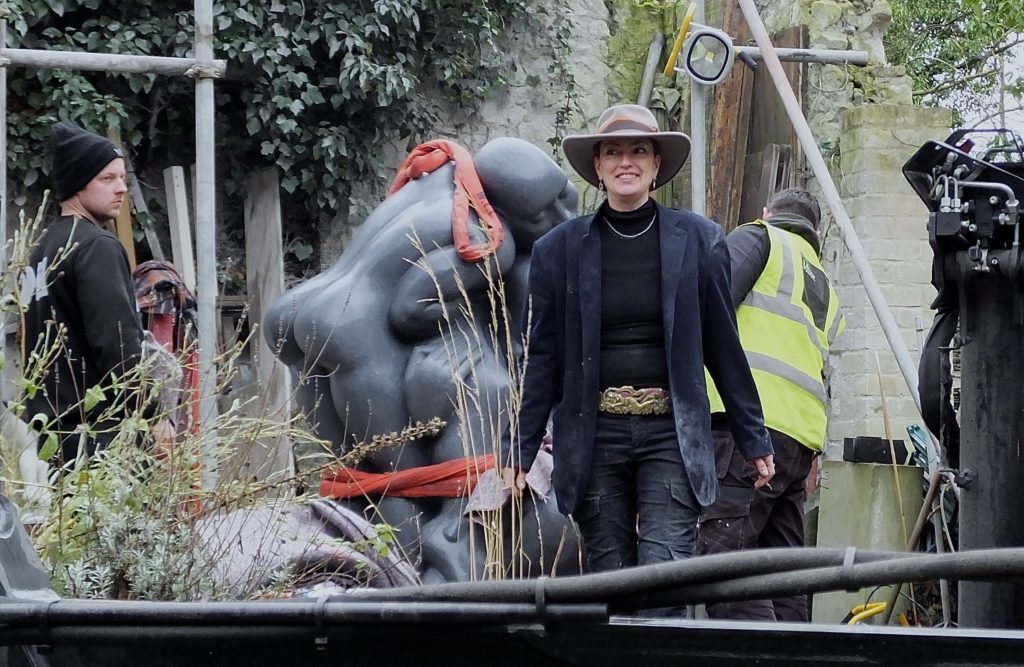 Mel on the day that Unity, commissioned by the GMB union, finally left the building…
After a busy 2016 where Mel once again exhibited at on form, the UK's most prestigious stone-only sculpture exhibition held at Asthall Manor in The Cotswolds, Mel's work is being featured at the second Marks Hall Sculpture Exhibition in Coggeshall, Essex from July 28th to September 10th, where she has a special area of the arboretum set aside exclusively for her pieces.
She will be shown by the Sheridan Russell Gallery at the Battersea Affordable Art Fair, 20-23 October and Mel's work can also be seen throughout the year at the fabulous new Bils & Rye gallery in Kirkbymoorside, north of York.
Mel Fraser's studio is 5 miles east of Cambridge and can be visited by appointment.
To discuss availability of pieces, prices, commissions or a visit to the studio, copy and paste melfraser.sculpture@gmail.com into your email programme.