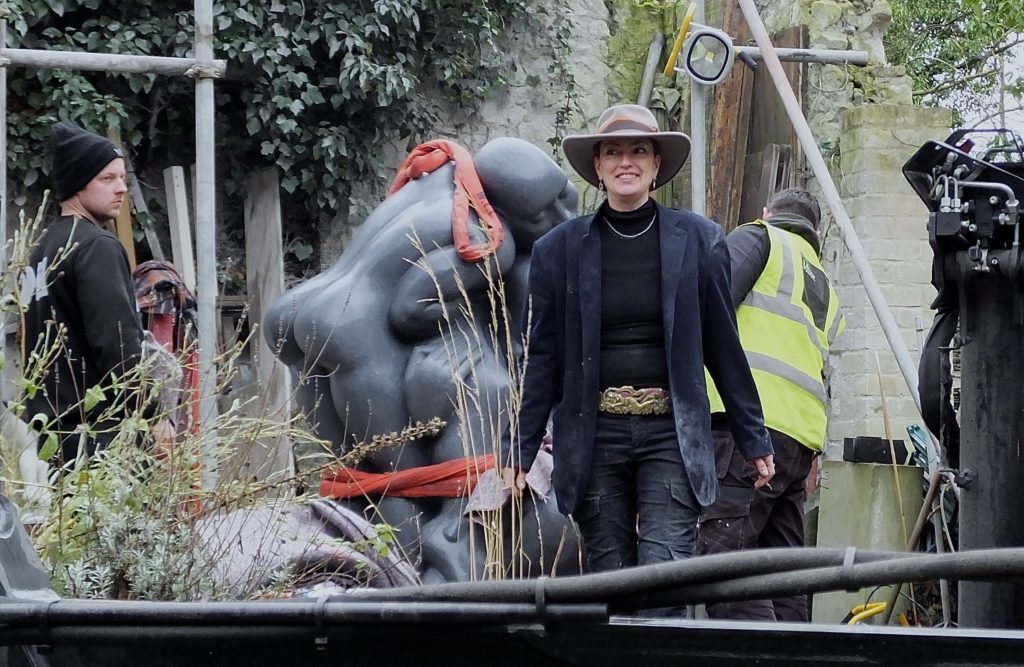 Mel on the day that Unity, commissioned by the GMB union, finally left the building…
After a busy 2017 where Mel's was the featured artist at the second Marks Hall Sculpture Exhibition in Coggeshall, Essex, Mel's work will be shown by the Sheridan Russell Gallery at the Fresh Art Fair in Cheltenham, 27-29 April 2018, the Hampstead Affordable Art Fair, 10-13 May and at the Battersea Affordable Art Fair, in October. Mel's work will also be on show at the Broomhill Sculpture Gardens from Easter, at Elemental Sculpture Park, Cirencester from Easter, at Doddington Hall from 29 July to the 9 September and for the middle two weekends of July at her studio as part of Cambridge Open Studios.
Mel Fraser's studio is 5 miles east of Cambridge and can be visited by appointment.
To discuss availability of pieces, prices, commissions or a visit to the studio, copy and paste melfraser.sculpture@gmail.com into your email programme.