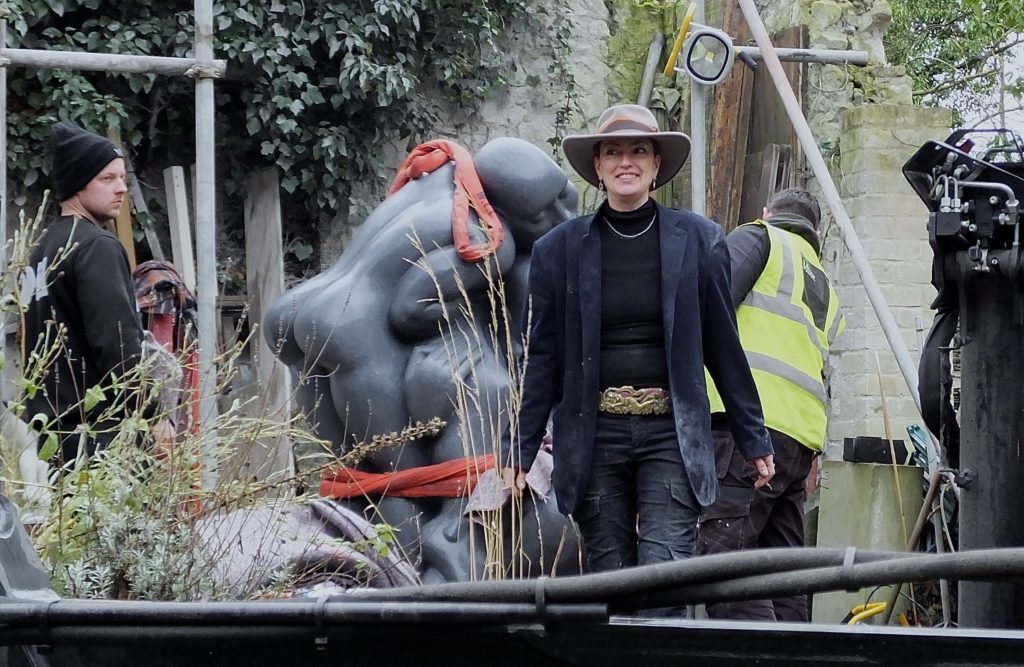 Mel on the day that Unity, commissioned by the GMB union, finally left the building…
After a busy 2016 where Mel once again exhibited at on form, the UK's most prestigious stone-only sculpture exhibition held at Asthall Manor in The Cotswolds, 2017 begins with Mel's work being shown by Hanoi Art House at the New York Affordable Art Fair, 29th March – 2nd April, by the Sheridan Russell Gallery at the Hampstead Affordable Art Fair, 11-14 May 2017, the International Art Fair at Sevenoaks, 1-4 June and at the Battersea Affordable Art Fair, 20-23 October. Mel's work can also be seen at the fabulous new Bils & Rye gallery in Kirkbymoorside, north of York.
Mel Fraser's studio is 5 miles east of Cambridge and can be visited by appointment.
To discuss availability of pieces, prices, commissions or a visit to the studio, copy and paste melfraser.sculpture@gmail.com into your email programme.